20mg CBD Capsules (20 pack) by Baked Edibles
00045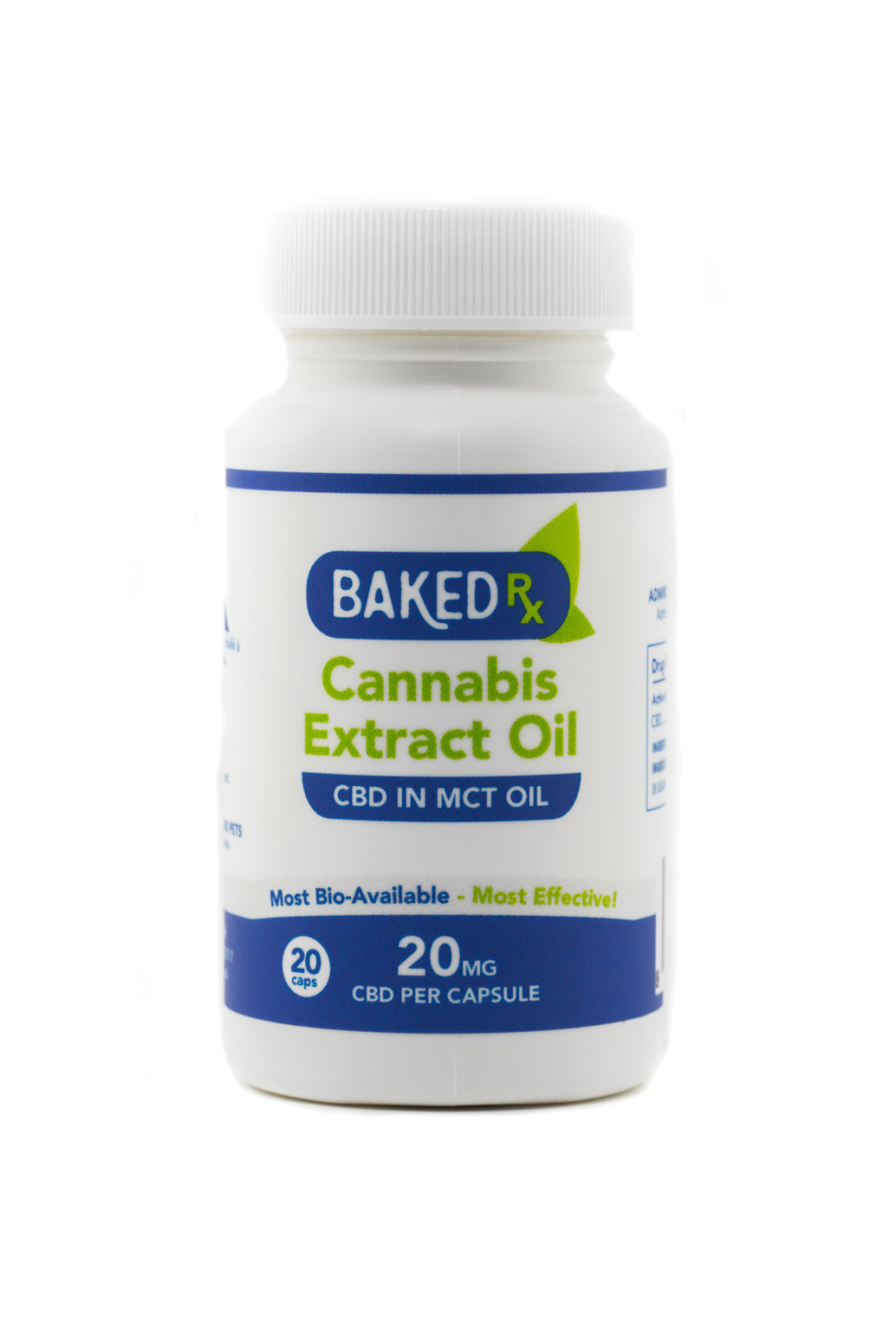 20mg CBD per Capsule
Pure CBD cannabis extract in MCT oil. This clear, clean oil contains zero THC and has extremely positive effects for the body and mind, with no psychoactive effects. Examples include relief from anxiety, depression, glaucoma, asthma, liver disease, and even cancer prevention properties.
Has added lecithin to assist with binding the CBD molecules in the oil and maximizing the bio-absorption into the bloodstream.
Ingredients: MCT Oil, CBD extract, Lecithin, Gelatin Capsule.
Directions: Administer every 4-6 hours. Start Low, Go Slow.
*This product has been tested by a Health Canada-Approved Facility.