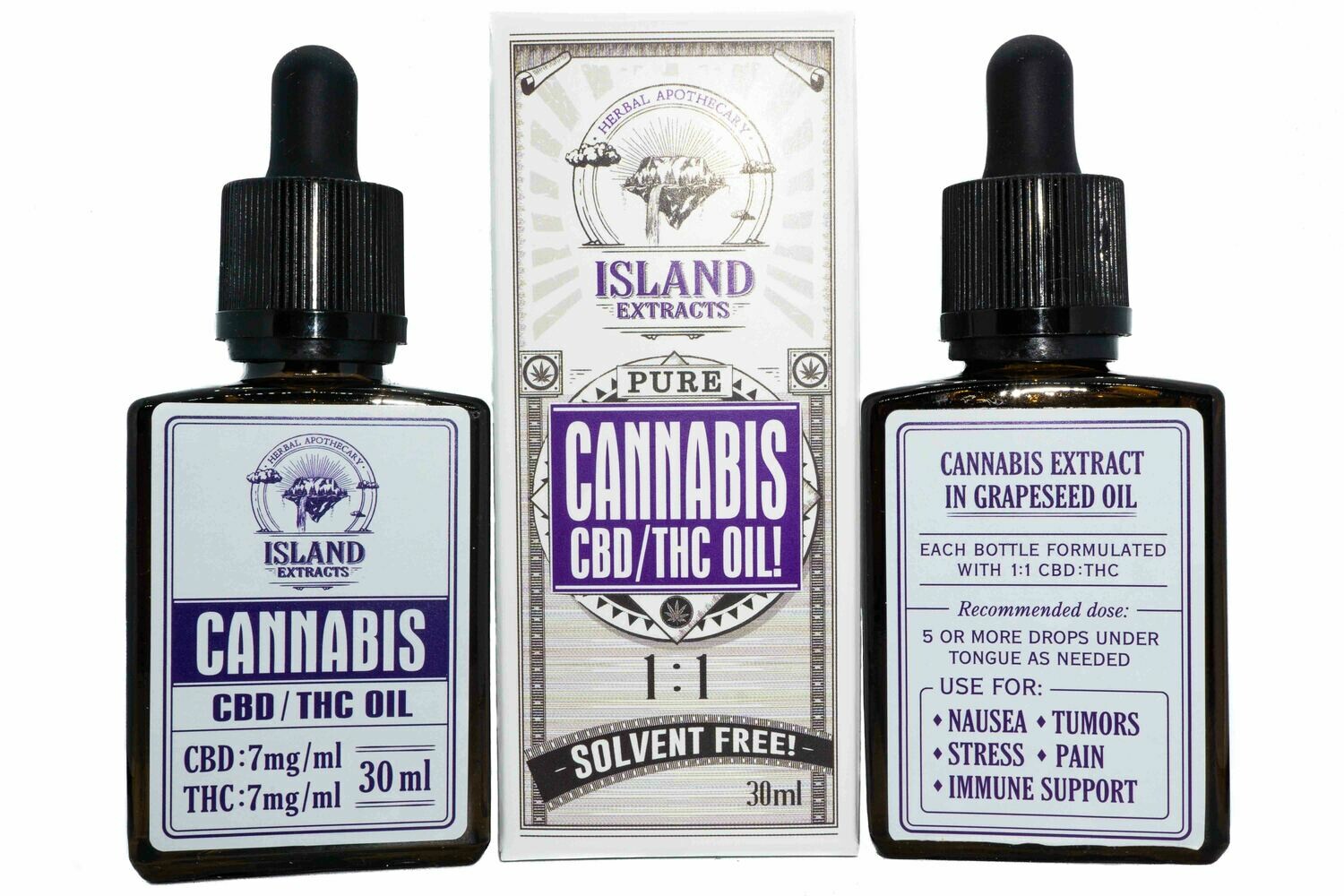 210mg CBD: 210mg THC Tincture (Full Spectrum) (30ml) by Island Extracts
SKU 01165
Product Details
Island Extracts Whole Plant Cannabis Tincture (210mg CBD/ 210mgTHC)
Boasting 210mg each of CBD and THC, this powerful,grapeseed oil-based tincture can play a supportive role in cancer therapy and patients suffering other auto-immune disorders. Taken orally, applied to food and drink or mixed into your topical of choice, this oil is a versatile, discreet and convenient way to administer the many therapeutic effects of the cannabis plant.
Recommended Dose: 5 or more drops under the tongue as needed. Give 15-20 minutes for full effect before dosing again.
Use For: Nausea, Tumors, Stress, Pain, Immune System Support.
*Lab Tested by a Health Canada Approved Lab!
210mg CBD and 210mg THC in a 30 ml bottle
7mg CBD and 7mg THC per ml
Save this product for later