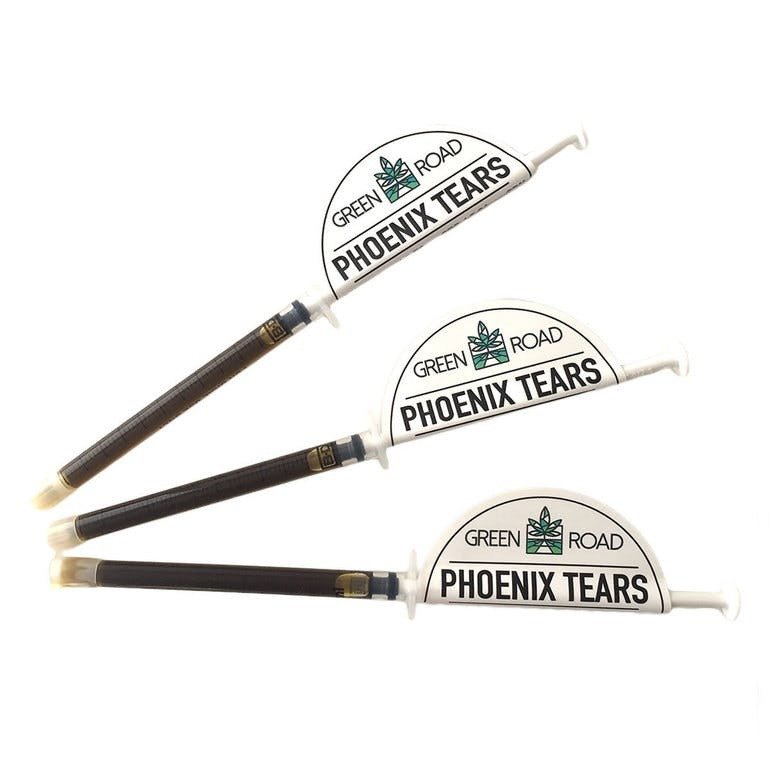 (247mg/513mg THC) Phoenix Tears (1mL) by Green Road
SKU 011811
Product Details
Green Road THC Phoenix Tears 247mg THC / 0.53mg CBD / 3.84mg CBN per 1mL unit

Green Road THC Phoenix Tears 513mg THC / 1.19mg CBD / 8.87mg CBN per 1mL unit
Ingredients: Cannabis concentrate, grapeseed oil.
Directions: For Oral use only. Warm before using for easy dispensing (24.7mg per 0.1mL).
Dosage: Start with a drop amount, the size of a large grain of rice. Can be put directly under tongue, on a cracker or into a capsule. The recommended dose to begin for any cannabis concentrates is 10mg 2x day.
*Lab Tested in a Health Canada Approved Facility
Save this product for later