5mg Slow Infused Indica Cannoil Capsules (20 pack) by Baked Edibles
00042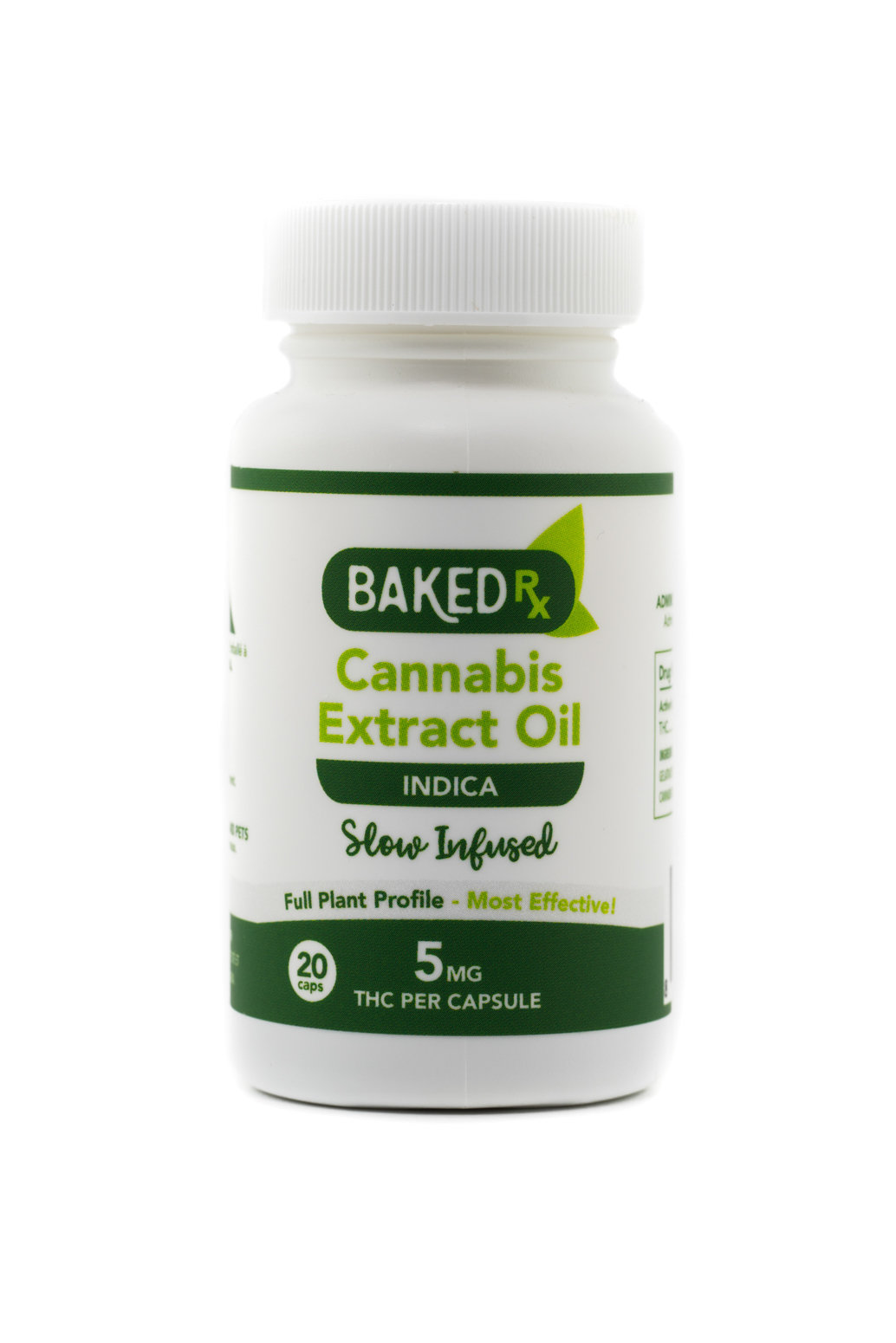 5mg THC per Capsule
With relaxing and sedative effects, Indica strains are known for providing relief from muscle tensity, nausea, acute pain, and even insomnia. These caps contain a slow infusion of indica-dominant cannabis into olive oil with added lecithin for maximum bio-availability.
Despite low measured dosage, these caps are extremely effective for their potency! Strongly recommended for both new and experienced patients.
Directions: Administer as needed every 4-6 hours. Start Low, Go Slow.