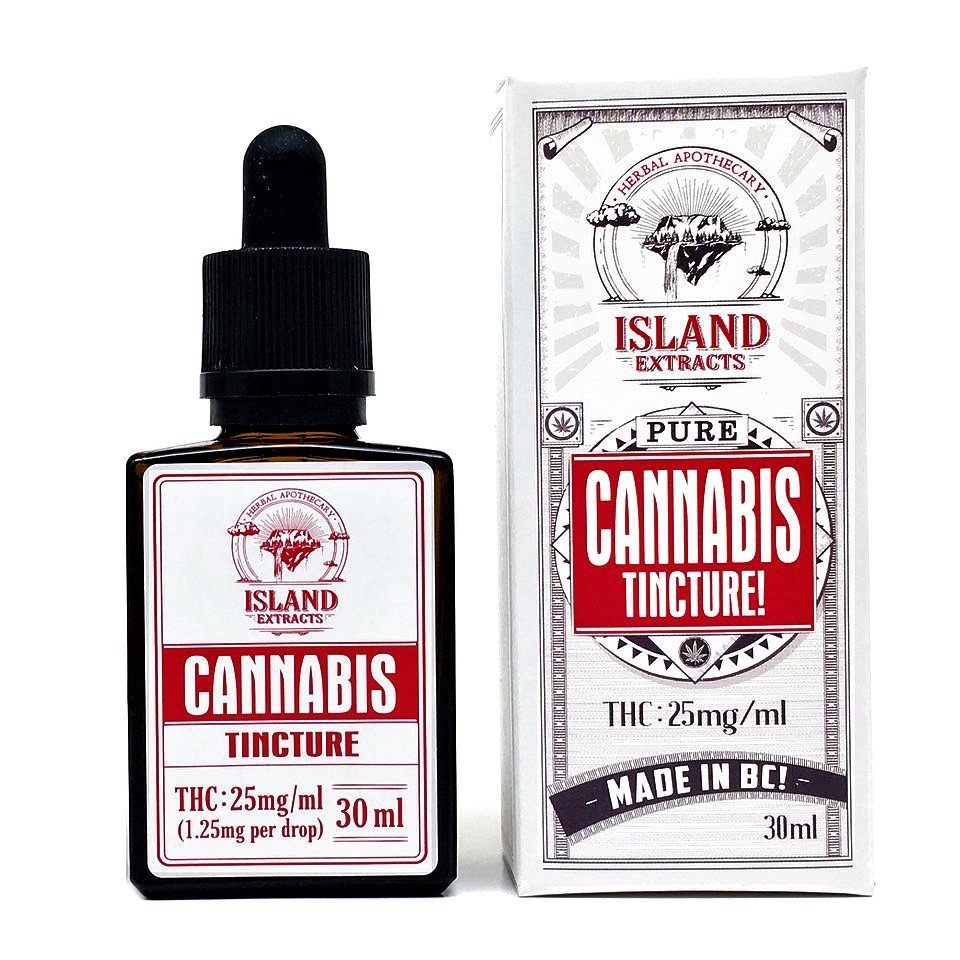 750mg THC Tincture (Full Spectrum) (30ml) by Island Extracts
SKU 01166
Product Details
Island Extracts Whole Plant Cannabis Tincture
The Original, this alcohol-based, fast-acting tincture is readily absorbed in the bloodstream through sublingual administration. Especially effective in relieving pain and as a sleep aid.
Dosage: 10-20 drops under the tongue as needed. Allow 15-20 minutes for full effect before re-dosing.
Used For: Stress, Insomnia, Pain, Relaxation, Improved Mood.
750mg THC in a 30 ml bottle (each bottle represents 7.5 grams of dried cannabis)
25mg THC per ml (1.25mg THC per drop)
Lab Tested by a Health Canada Approved Lab!

Save this product for later