Anti-Inflammatory Tea by MeadowSweet Herbs (110mg THC/110mg CBD)
01148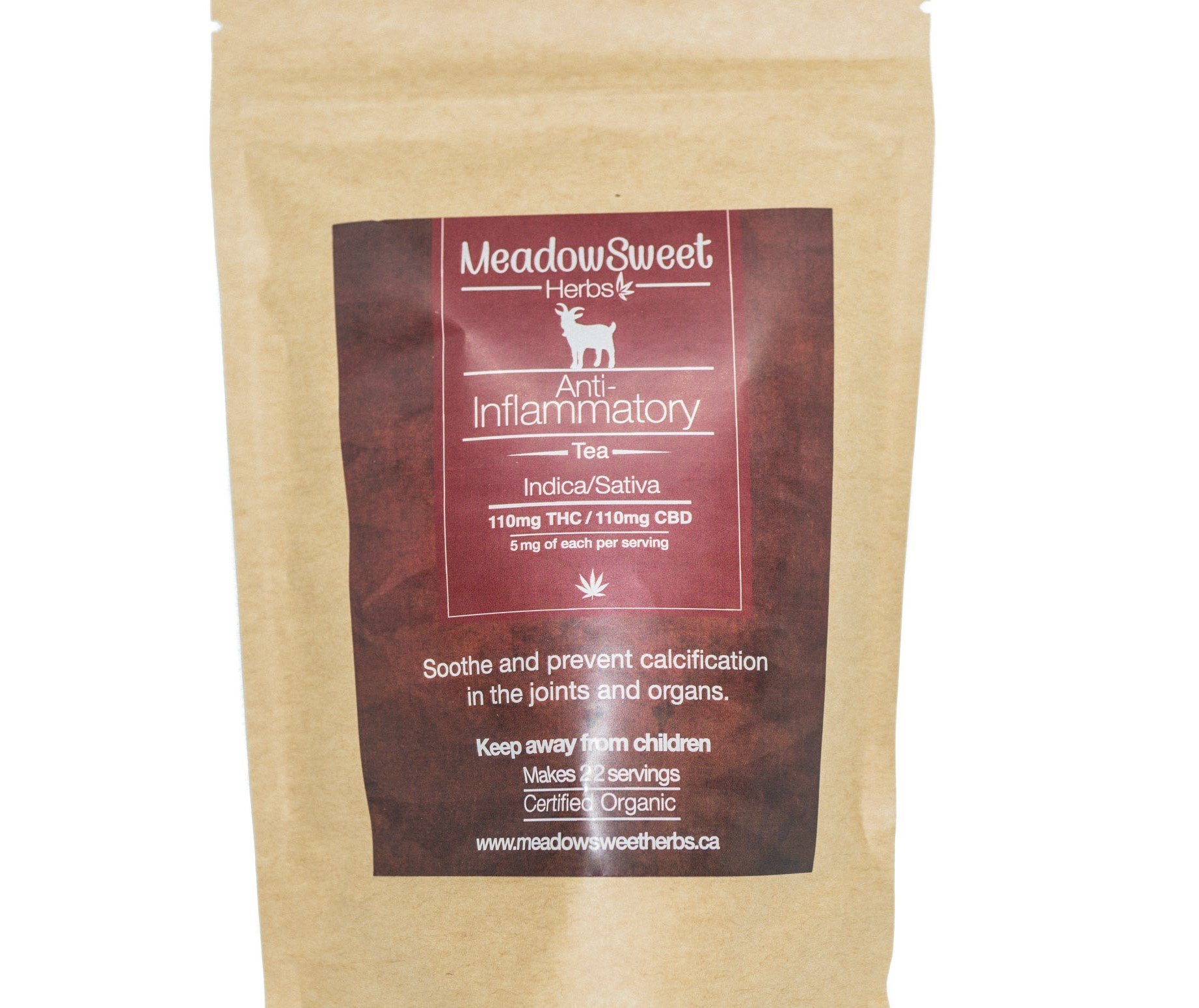 Soothe and prevent calcification in the joints and organs
Anti – inflammatory and mineralizing, this high CBD tea aims to soothe sore joints as well as inflammation in the digestive system and other organs. Because of its high mineral content, it can be useful for a good night of sleep. Helps with pain, digestion, restless legs, poor sleeps and anxiety. Helps with recovery from exercise. Contains decarboxylated cannabis and sunflower lecithin to ensure efficient delivery and absorption of the cannabinoids.
Sativa/Indica: 110mg THC/110mg CBD (5mg of each per serving). Makes 22 servings.
Ingredients: (Certified Organic) Horsetail, Oatstraw, Parsley and Dandelion Leaf, Red Clover Blossom, Meadowsweet Herb, Cannabis Flower and Leaf, Sunflower Lecithin.
Directions: Shake Bag. Steep 1 tbsp. in one cup of hot water. Strain or use a tea steeper. Allow 1-2 hours for the full effects before dosing again.
Avoid during pregnancy. Not recommended if taking blood pressure medication.