Bath Soak by Big Bliss Botanicals
01157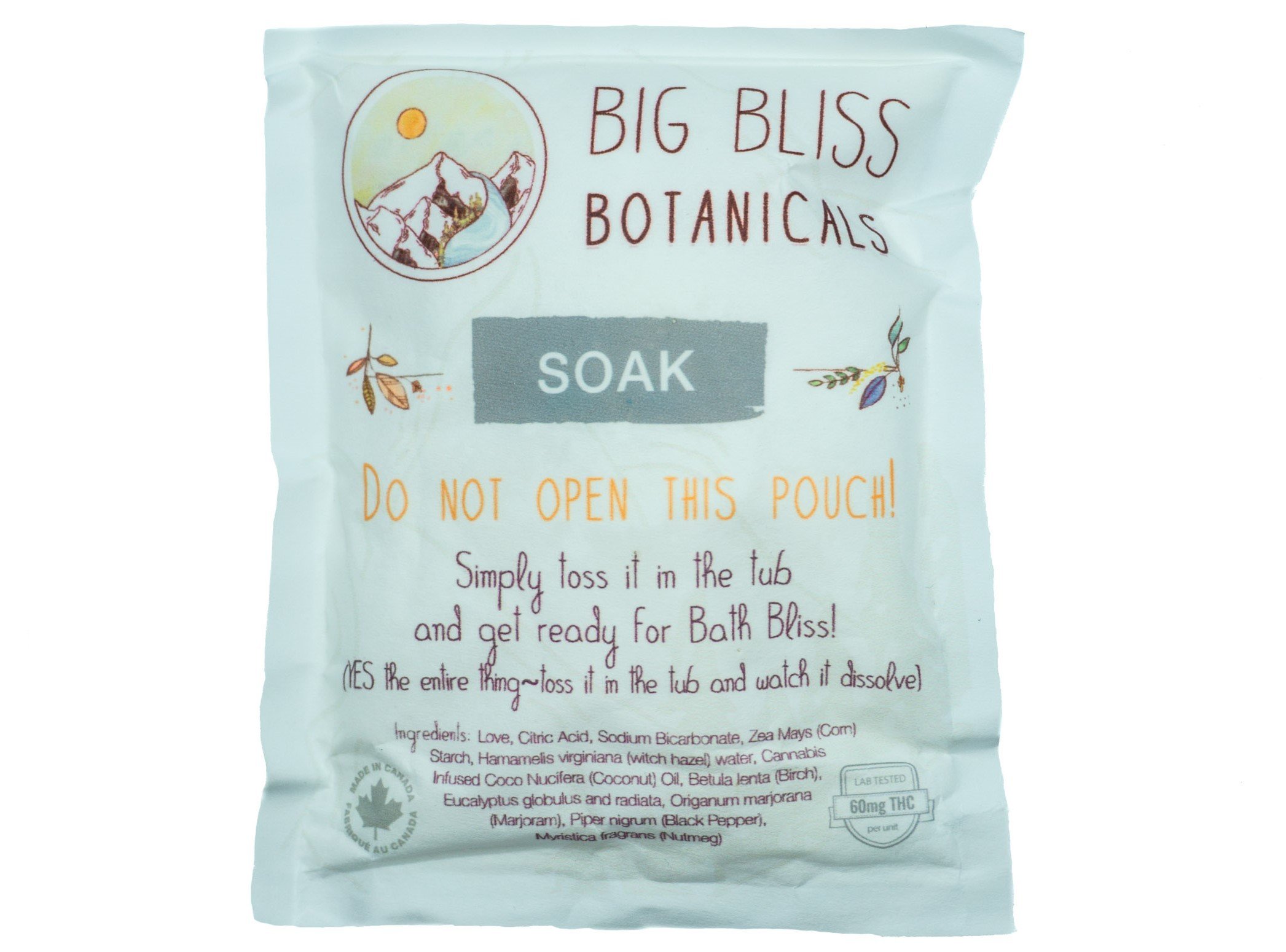 Big Bliss Bath Soak (60mg THC)
Baths are great. Natural skin treatments are great. Cannabis is great. Need we say more? Combine all of the aforementioned self-care treats, and you are set up for an amazing little Soak! Big Bliss Soak is a delightful way to relax at the end of the day. Your skin will feel hydrated and silky smooth after indulging in this blissful bath experience; you can bet that your entire body will thank you! So go ahead and treat your self to some Big Bath Bliss.
For Big Bliss, have a bath with someone you like to share intimate times with!
DIRECTIONS: This amazing Bath Soak is a zero waste product. That means you do NOT open the pouch, you simply toss it in the tub and watch it dissolve. Then sit back, relax and enjoy the bath bliss! For external use only. Discontinue use if irritation occurs. Love yourself always.
SUGGESTED USE: To relieve stress • Soothe a tired and sore body conditioning the skin • Sleep aid • Connecting to your mind and body • Spend time loving your body exactly as you are • Share a bath!
Ingredients: *Love, Citric Acid, Sodium Bicarbonate, Zea Mays (Corn) Starch, Hamamelis virginiana (witch Hazel) water, Cannabis Infused Coco Nucifera (Coconut) Oil, Betula lenta (Birch), Eucalyptus globulus and radiata, Origanum majorrana (Majoram), Piper nigrum (Black Pepper), Myristica fragrans (Nutmeg).