Chai Spice Blend by MeadowSweet Herbs (220mg THC)
01312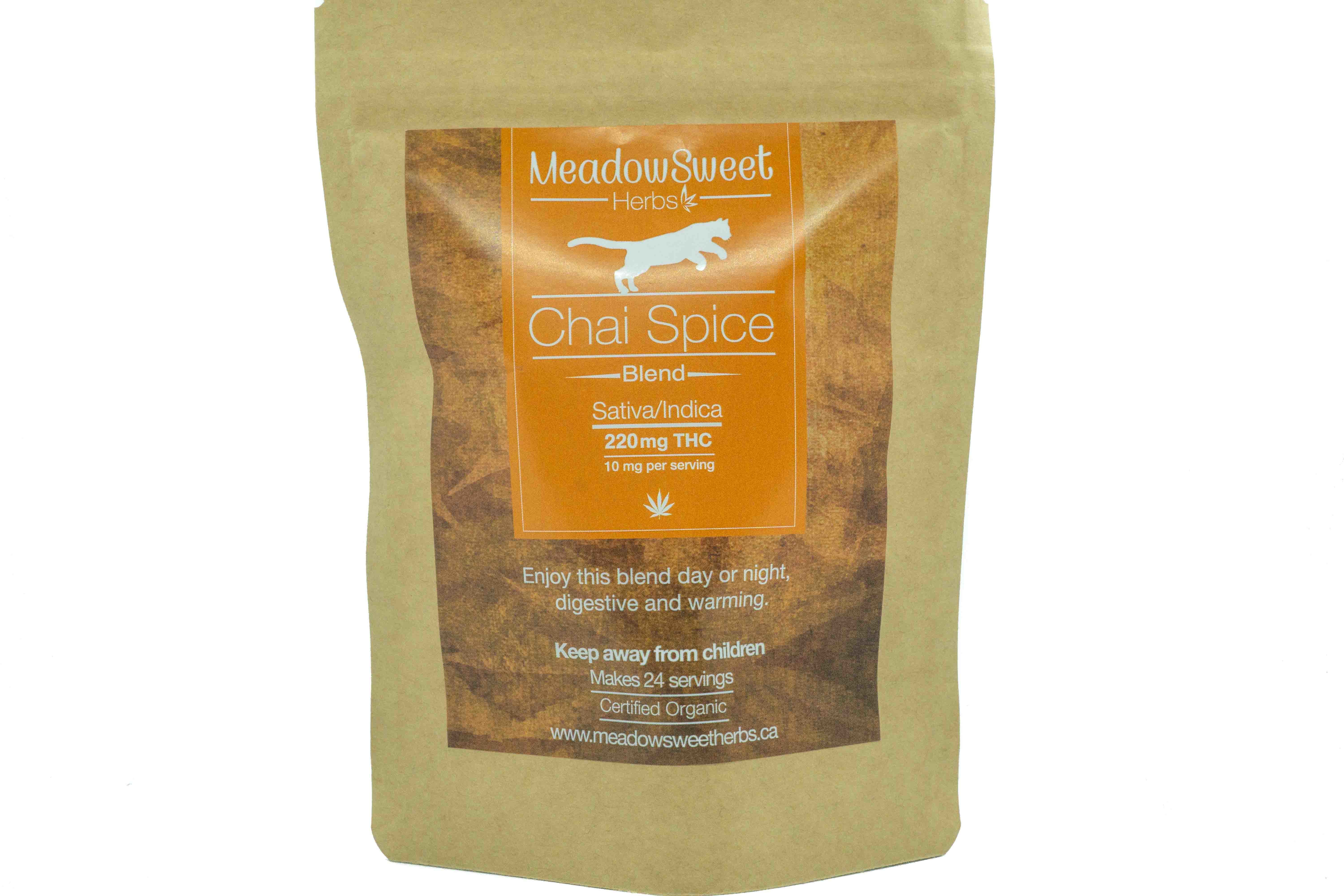 Enjoy this blend day or night, digestive and warming.
Sativa/Indica: 220mg THC (10mg of each per serving). Makes 24 servings.
Ingredients: (Certified Organic) Cardamon Pods, Fennel Seeds and Ginger Root, Clove Bark, Cassia (Cinnamon), Black Pepper Corn, Coconut, Cannabis Flower and Leaf, Sunflower Lecithin.
Directions: Shake Bag. Boil one heaping Tsp. in one cup of water for 5 minutes. Strain. Add milk and sweetener. Allow 1-2 hours for the full effects before dosing again.
Avoid during pregnancy. Not recommended if taking blood pressure medication.