Daily Digest Tea by MeadowSweet Herbs (220mg THC)
01151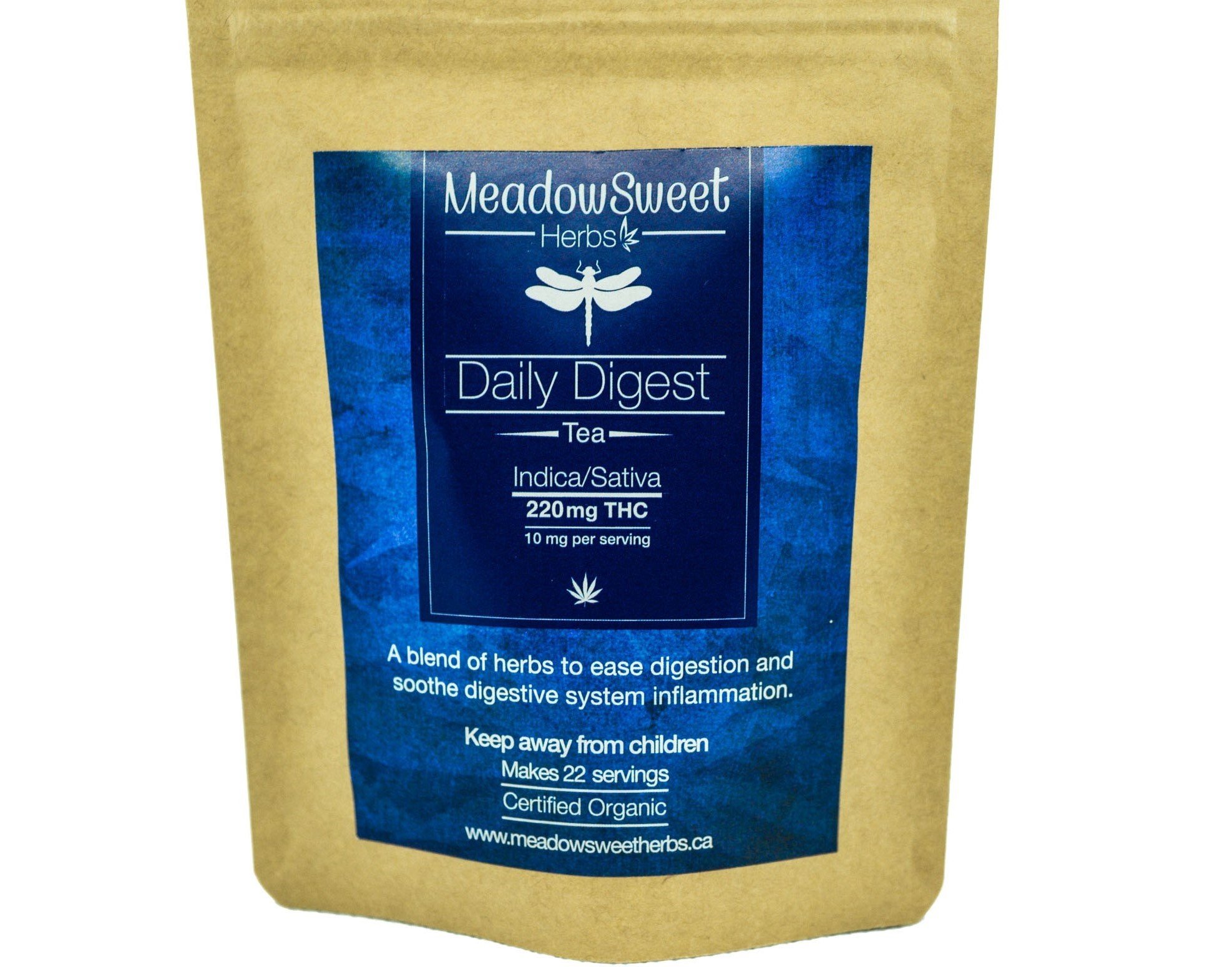 A blend of herbs to ease digestion and soothe digestive system inflammation.
Support your digestion with this effective blend of healing herbs. A savory blend different from other digestive teas that are on the market. Consume regularly to heal and strengthen the entire digestive system. Soothes inflammation of the digestive tract, nausea, indigestion and healing to the liver. Contains sunflower lecithin to enable efficient absorption of the Cannabinoids. No need to add milk or fat.
Sativa/Indica: 220mg THC (10mg of each per serving). Makes 22 servings.
Ingredients: (Certified Organic) Burdock and Dandelion Root, Licorice Root, Marshmallow Root, Ginger Root, Anise Pods, Fennel Seeds, Cumin and Caraway Seed, Cinnamon Bark, Cannabis Flower and Leaf, Sunflower Lecithin.
Directions: Shake Bag. Steep 1 tbsp. in 1 1/4 cup of hot water for 10 minutes. Strain or use a tea steeper. Allow 1-2 hours for the full effects before dosing again.
Avoid if taking diuretic medications.