Ginger Chew Cookie (30mg THC) by Baked Edibles
00016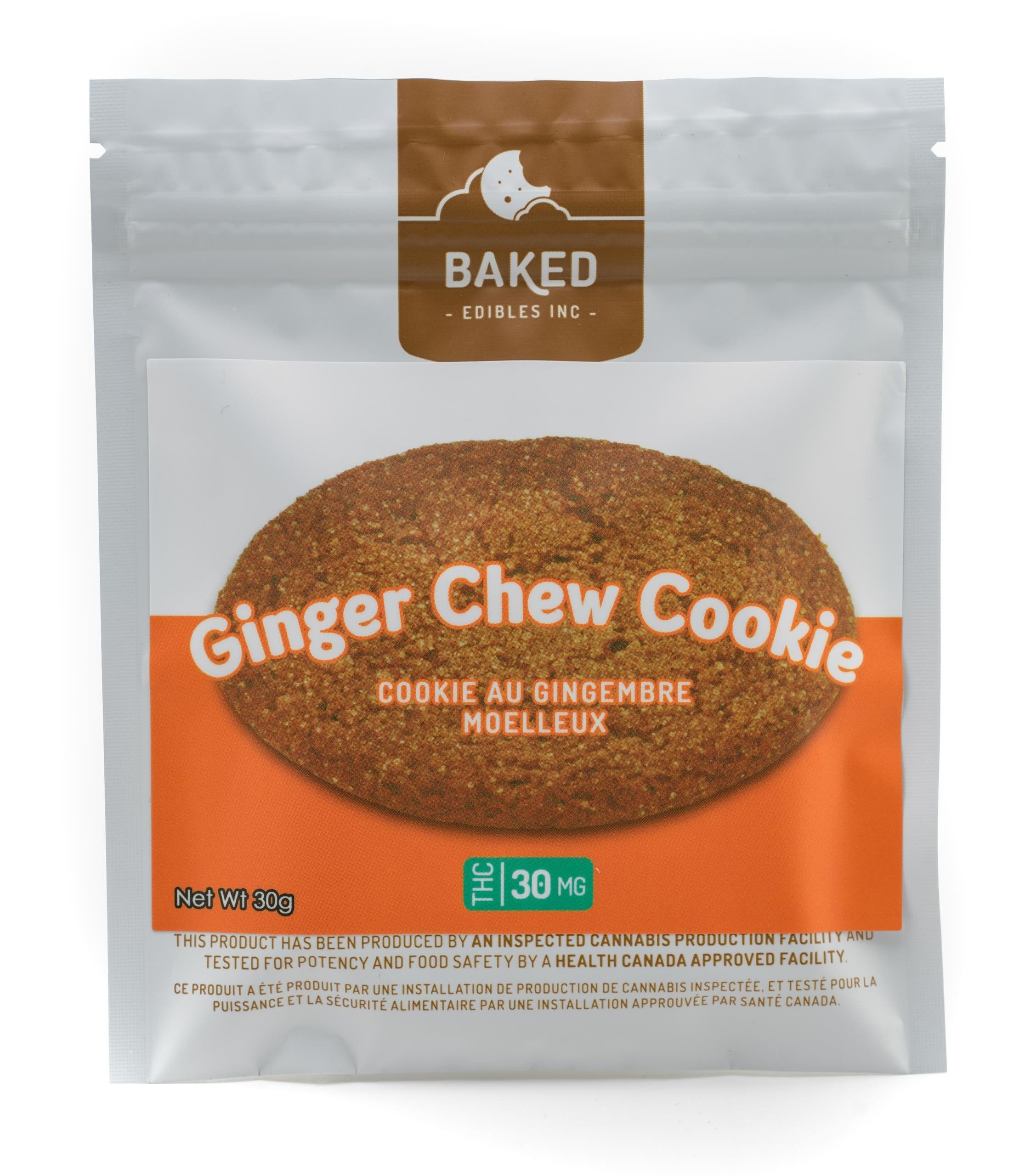 Our hand-made ginger dough sprinkled with crystallized ginger chunks, these cookies have a beautiful balance of flavour. Body-balancing, with mentally uplifting effects.
Cannabis flavour strength 1/10
Ingredients: Eggs, Flour, Brown Sugar, Unsalted Butter (Milk), Candied Ginger, Organic Molasses, Organic Cane Sugar, Baking Soda, Soy Lecithin, Powdered Ginger, Salt, Cinnamon, Clove Powder, Cannabis THC Extract
Shelf Life: 60 days unless freezing.
May contain traces of nuts.
This product has been produced by an inspected cannabis production facility.