Happy Tea by MeadowSweet Herbs (220mg THC)
01152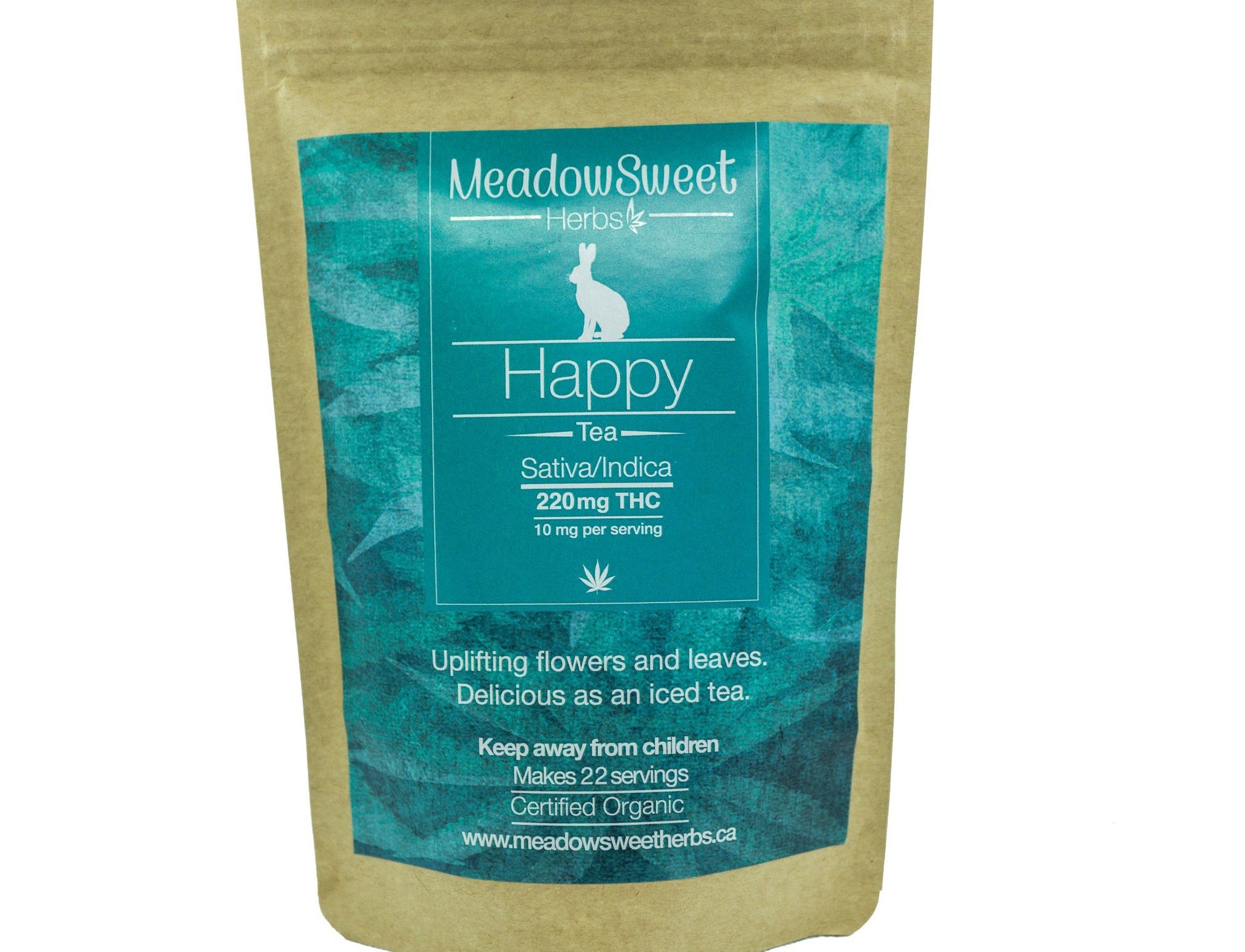 Uplifting flowers and leaves
Lift your spirits and nourish your body with this delicious tea. Drink hot or cold. Makes a tasty iced tea. Already naturally sweet! Helps anxiety, depression, restless sleeps, apathy and digestion. Can be hormone balancing. Contains decarboxylated cannabis and sunflower lecithin to ensure efficient delivery and absorption of the cannabinoids.
Sativa/Indica: 220mg THC (10mg of each per serving). Makes 22 servings.
Ingredients: (Certified Organic) Lemongrass and Spearmint, Hibiscus, Lemon Balm, Oatstraw, Lavender, Calendula, Stevia Leaf, Cannabis Flower and Leaf, Sunflower Lecithin.
Directions: Shake Bag. Steep 1 tbsp. in 1 cup of hot water for 5 minutes. Strain or use a tea steeper. Allow 1-2 hours for the full effects before dosing again.