Hot Chocolate (20/50mg THC) by Baked Edibles
00018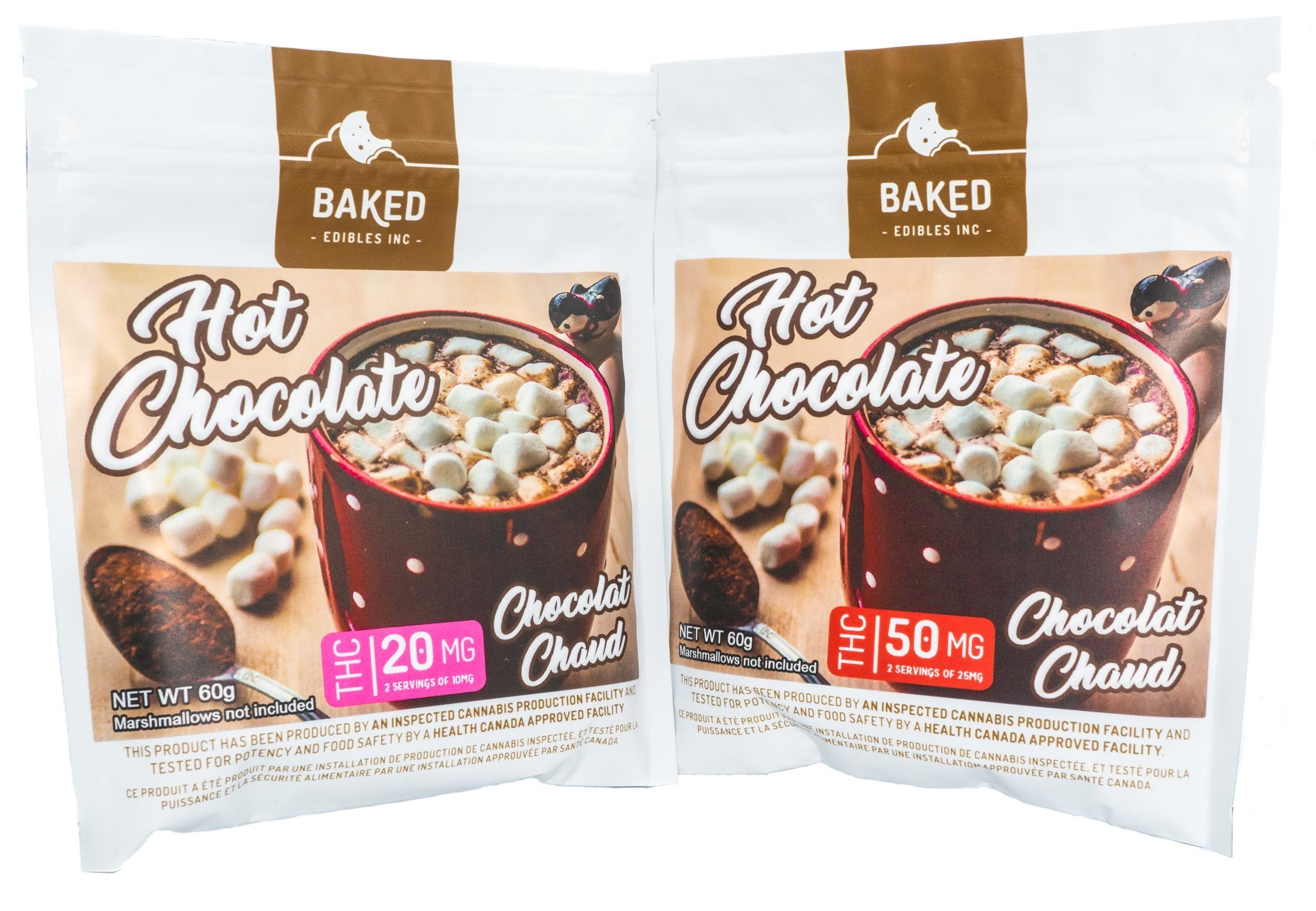 Decadent Belgian hot chocolate mix to curl up with on a blustery winters day. Grab your favourite marshmallows and whip cream because you're in for a treat. Two servings per package to spread the cheer!
50mg THC
Ingredients: 64% Dark Chocolate, 38% Milk Chocolate, Dutch Cocoa, Skim Milk Powder, Cane Sugar
*Lab Tested*
This product has been produced by an inspected cannabis production facility.

Strength
20mg (0) 50mg (0)