Sexy Time Oil by Big Bliss Botanicals
01156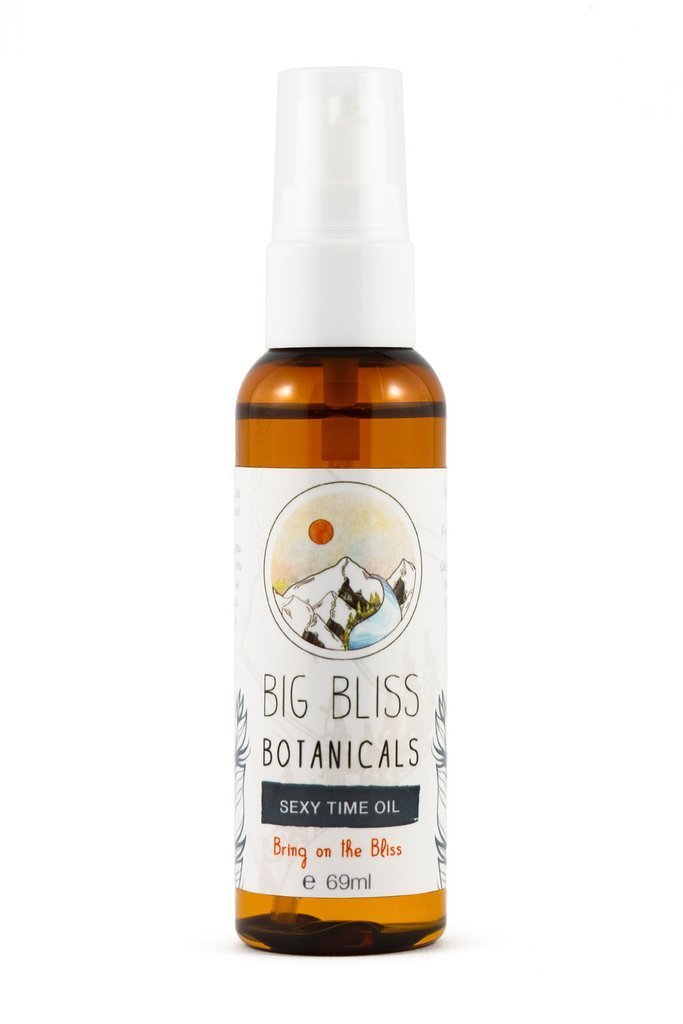 Big Bliss Presents Sexy Time Oil (210mg THC) for all of your pleasurable needs!
Big Bliss Botanicals Sexy Time Oil is a Cannabis infused personal lubricant. The cannabinoid THC found in the cannabis plant works with the endocannabinoid system as a vasodilator, opening capillaries and increasing blood flow for enhanced pleasure. Sexy Time Oil provides a subtle warming sensation and increases sensitivity; these sensations are localized and non-psychoactive (unless you accidentally ingest some).

Cannabis is a well-known aphrodisiac, used for centuries to enhance sexual pleasure. Sexy Time Oil ­infuses luxurious oils with Cannabis extracts and a hint of French Lavender, it is the perfect way to level-up your intimate times. Go ahead, treat yourself … and someone you like more than a friend.
Free from petroleum, phalates, parabens, fragrences, dyes, and GMO's. Not for use with condoms. LabTested* 69ml.
SUGGESTED USE: No limits here and no judgment. Let your mind be your guide.
Directions: Apply as needee to soothe and nourish your body. Think positive thoughts as you massage oil into your skin. Discontinue use if irritation occurs. Love yourself always. Keep out of reach of children and pets.
Ingredients: *Love, Coco Nucifera (Coconut) Oil, Cannabis Infused Persea Gratissima (Avacado) Oil, Simmondsia Chinensis (Jojoba) Oil, Lavenula Officinalis (Lavender) Essential Oil.
Brand:
Big Bliss Botanicals