Toffee Crunch Indica Shatter Bar By Euphoria Extractions (250mg) (Current Strain: Purple Kush)
01275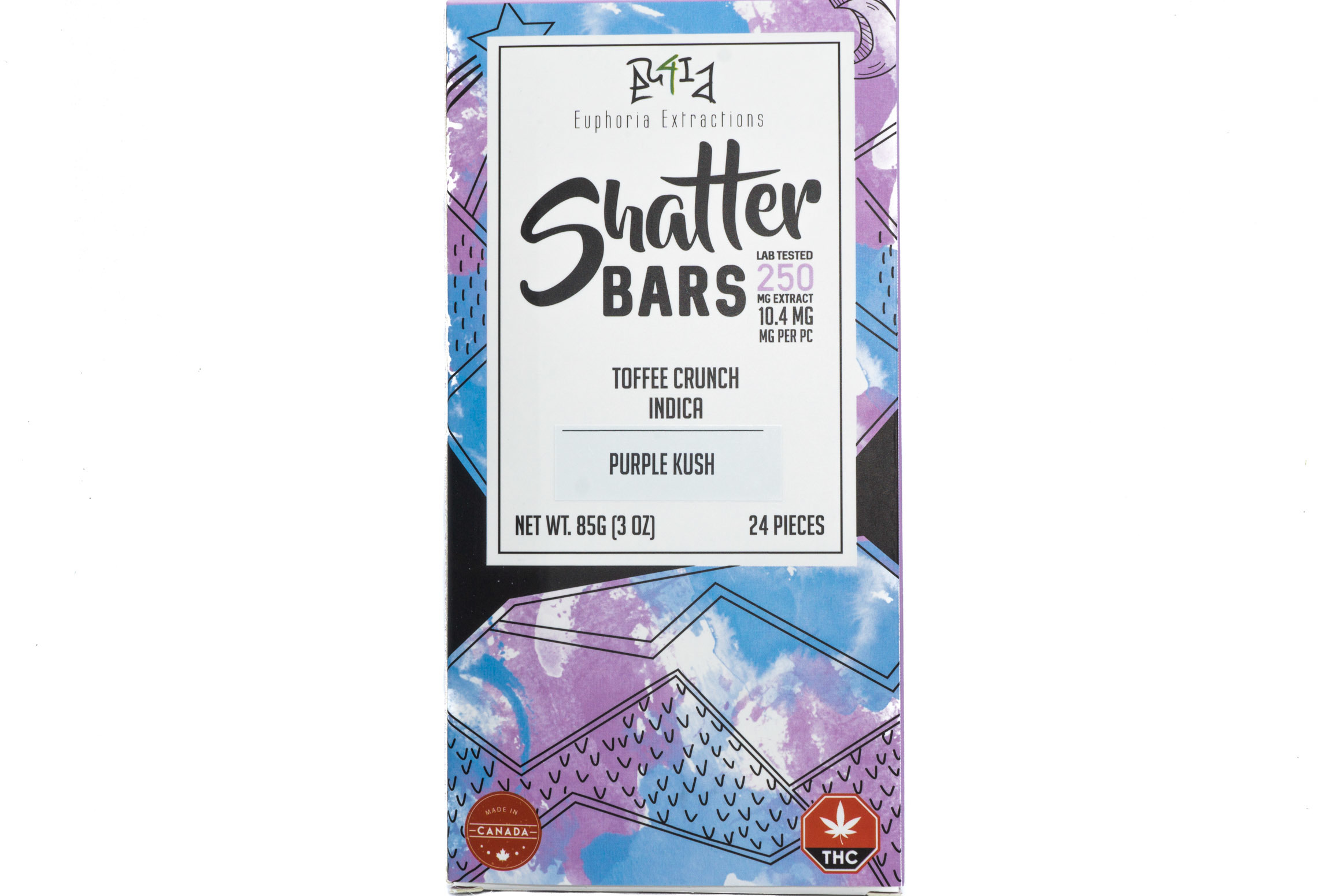 Euphoria Extractions Toffee Crunch ShatterBars are the perfect solution for your edible needs.
Ingredients: Sugar, cocoa butter, whole milk powder, unsweetened chocolate, emulsified soy lecithin, natural vanilla flavouring, toffee bits(Sugar, butter, chopped almonds, milk, milk chocolate), salt and premium Cannabis oil
May contain milk, soy, peanuts or tree nut products
With 24 Squares, these bars are easy to manage, and contain a potent 250mg of Lab Tested Full Spectrum Extract sourced from the finest cannabis available.
10.4mg per pc
*Note: Strains will vary time to time, we will update the strain each time a new batch comes in.
Brand:
Euphoria Extractions