Toffee Crunch Sativa Shatter Bar By Euphoria Extractions (500mg) (Current Strain: Ghost Train Haze)
01309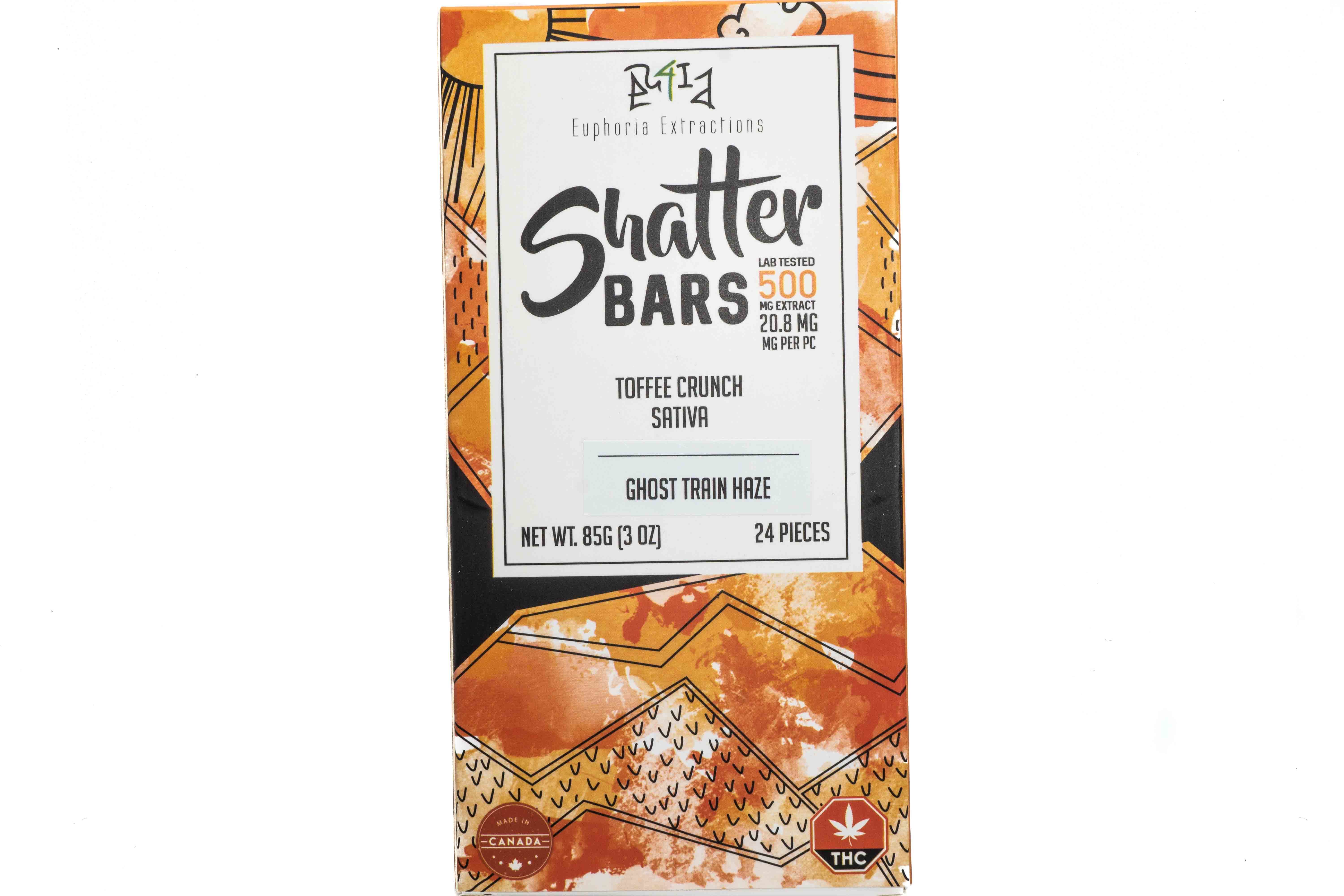 Euphoria Extractions Toffee Crunch Sativa ShatterBars are the perfect solution for your edible needs.
Ingredients: Sugar, cocoa butter, whole milk powder, unsweetened chocolate, emulsified soy lecithin, natural vanilla flavouring, toffee bits[Sugar, butter, chopped almonds, milk, milk chocolate (milk chocolate contains: sugar, milk ingredients, cocoa butter, unsweetened choclate, lactose, soy lecithin, artificial flavour)], salt and premium Cannabis oil
May contain milk, soy, peanuts or tree nut products
With 24 Squares, these bars are easy to manage, and contain a potent 500mg of Lab Tested Full Spectrum Extract sourced from the finest cannabis available.
20.8mg per pc
*Note: Strains will vary time to time, we will update the strain each time a new batch comes in.
Brand:
Euphoria Extractions