Vegan Dark Chocolate Indica Shatter Bar By Euphoria Extractions (Sugar Free) (250mg) (Current Strain: Purple Kush)
01300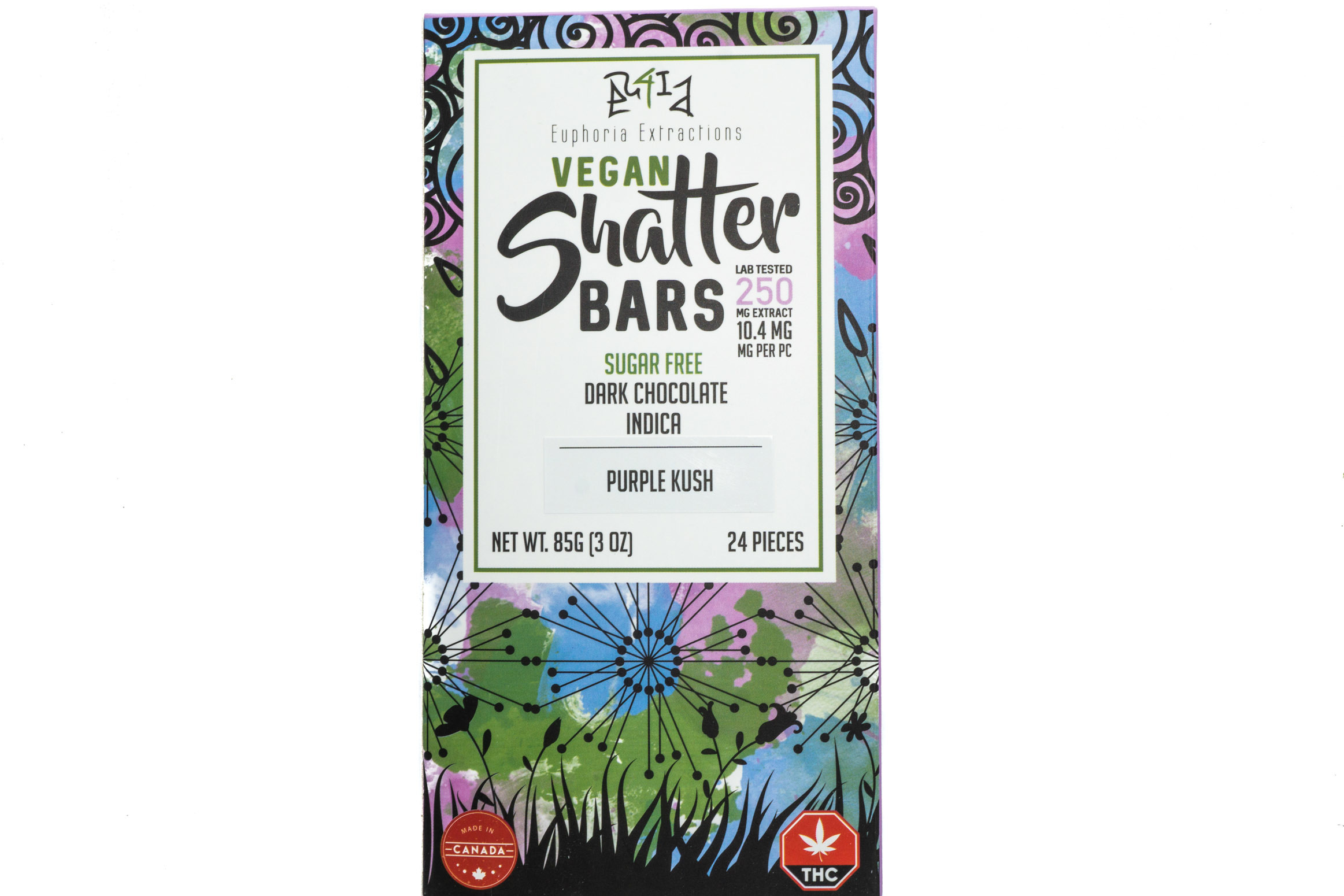 Euphoria Extractions Vegan Dark Chocolate ShatterBars are the perfect solution for your edible needs.
Sugar Free
Ingredients: Unsweetened chocolate, sweetener (wheat), cocoa butter, soy lecithin and natural vanilla flavour

With 24 Squares, these bars are easy to manage, and contain a potent 250mg of Lab Tested Full Spectrum Extract sourced from the finest cannabis available.
10.4mg per pc
*Note: Strains will vary time to time, we will update the strain each time a new batch comes in.
Brand:
Euphoria Extractions