Vegan Protein Powder by MeadowSweet Herbs (220mg THC)
01311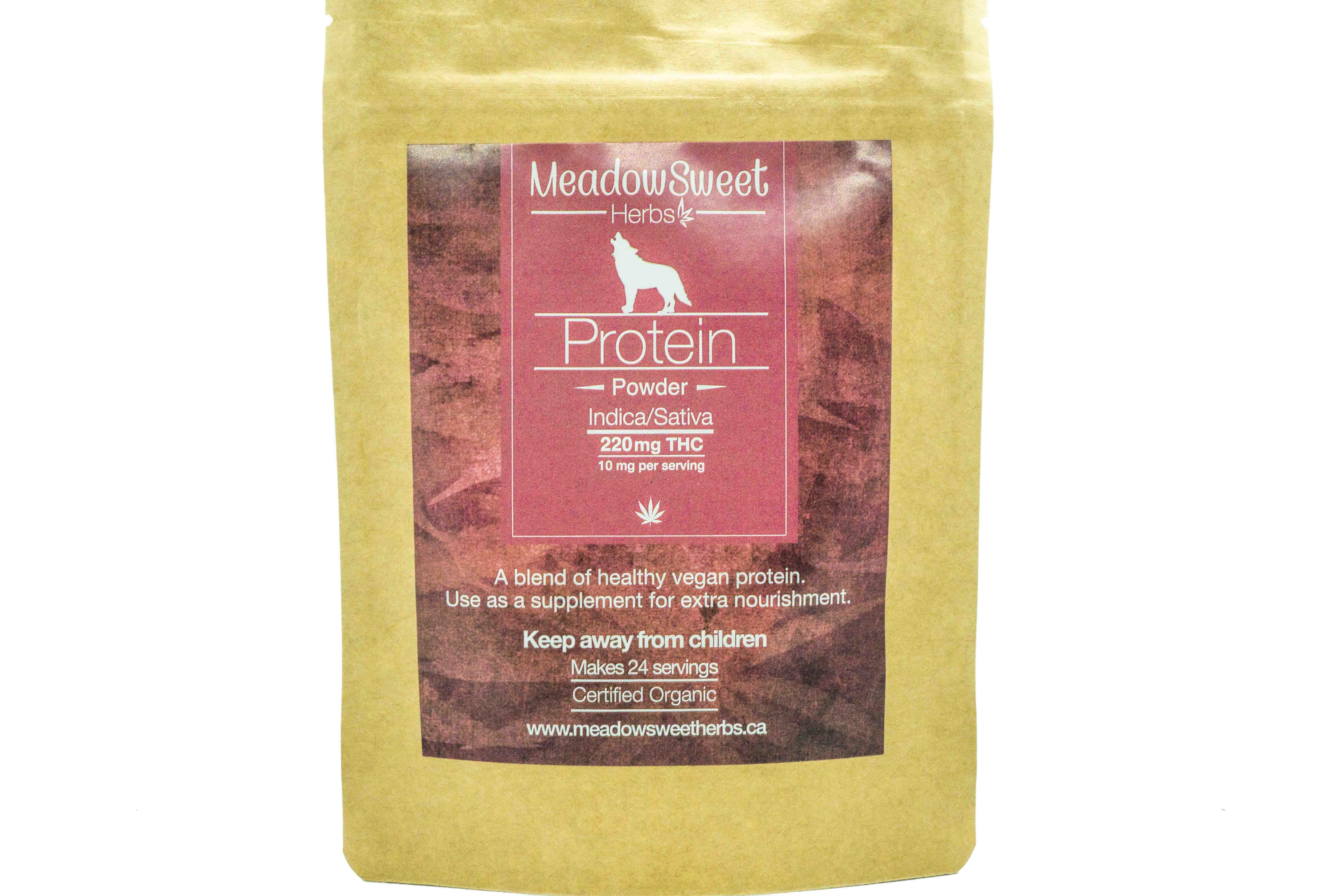 Certified Organic!
A blend of healthy vegan protein to use as a supplement for extra nourishment.
Sativa/Indica: 220mg THC (10mg per serving). Makes 24 servings.
Ingredients: Sacha Inchi Nut, Roasted Ramon Seed, Suma Root, Hemp Seed, Mesquite Pod, Cannabis Flower and Leaf, Sunflower Lecithin.
Directions: Shake Bag. Blend 1 tsp with juice, water or in a smoothie. Mix well, Allow 1-2 hours for the full effects before dosing again.