Women's Tea by MeadowSweet Herbs (220mg THC)
01149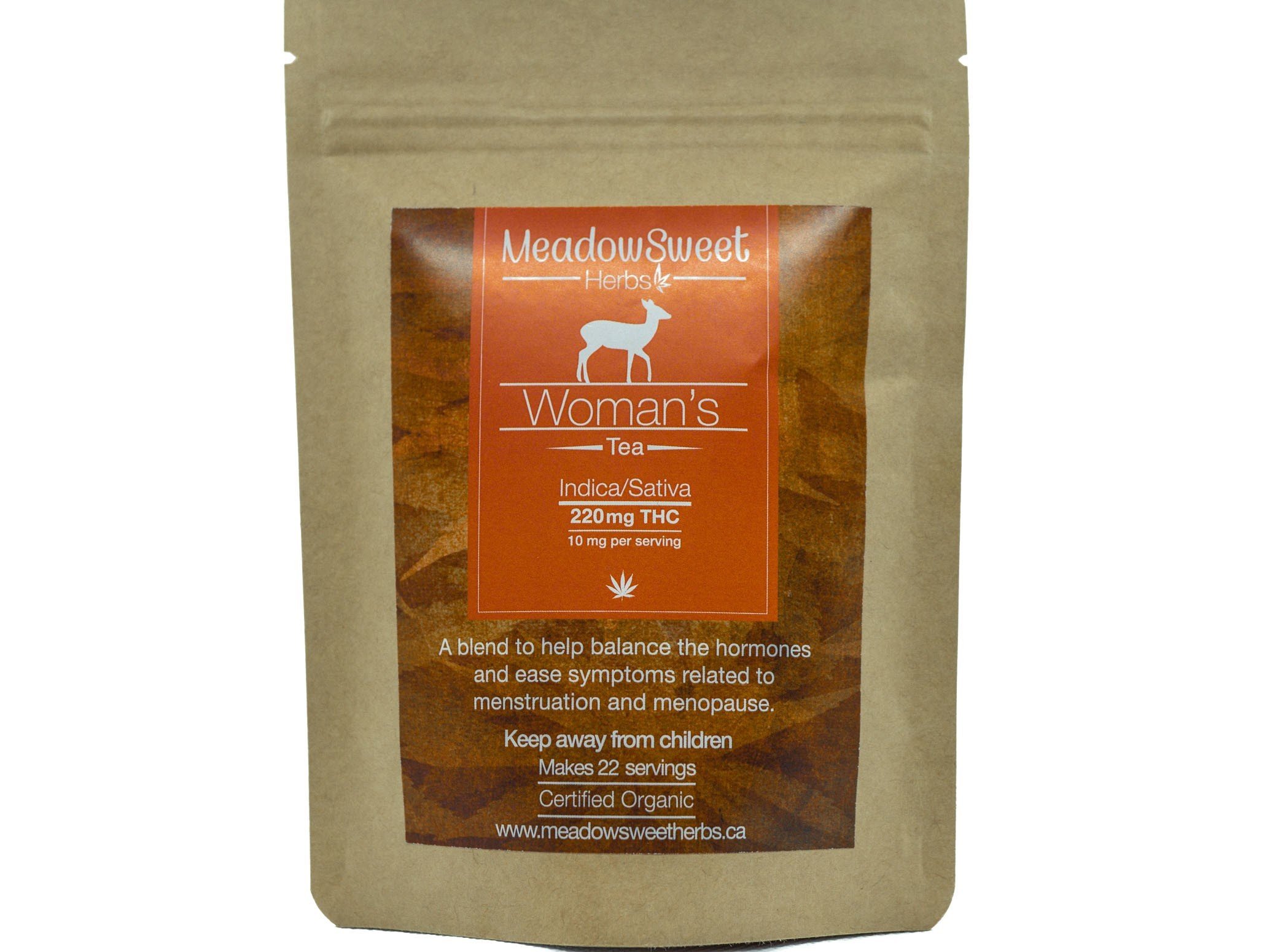 A blend to help balance the hormones and ease symptoms related to menstruation and menopause
Hormone balancing herbs for women in the menstrual and menopausal years. Consume daily for overall hormone balancing. Drinking regularly can help with menstrual cramping and other imbalances. May help menopausal symptoms by supporting the liver, adrenals and digestion. Already mildly sweet because of the Licorice Root and the Ginger Root adds a spicy kick. Contains sunflower lecithin to ensure efficient delivery and absorption of the Cannabinoids. No need to add milk or fat.
Sativa/Indica: 220mg THC (10mg of each per serving). Makes 22 servings.
Ingredients: (Certified Organic) Vitex and Shatavari Root, Licorice Root, Dong Quia Root, Burdock Root, Cramp Bark, Ginger Root, Cannabis Flower and Leaf, Sunflower Lecithin.
Directions: Shake Bag. Steep 1 tbsp. in 1 1/4 cup of hot water for 10 minutes. Strain or use a tea steeper. Allow 1-2 hours for the full effects before dosing again.
Avoid during pregnancy. Not recommended if you have a hormone dependant cancer.